partners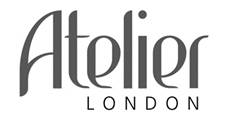 For the organisation and management of private events Moyne Events are delighted to partner with Atelier London, a highly prestigious party and wedding design and planning company.
Atelier London bring their expertise to the design and planning aspects of private and corporate events whilst Moyne provide the production equipment and services.
For further information about Atelier London visit their website or call +44 (0) 20 3285 7616

For all elements of design and production management we are partnered with Emma Reynolds Production Design.
This company specialises in creating exhibition and show graphics; animation and video. For further information, please visit their website or call +44 (0) 7855 777194.